… choose a theme ie Stonehenge, google for pics; result, chemtrails are easy to find.
I'm trying to use only a link 'cos y'know how uppity and precious ppl can be with copyright.
Below, free stock photo, note chemtrail at left and signs of an 'aluminized sky' (my term.
Below …. thanks for the chemtrail !
Below are chemtrails from Stonehenge, look carefully.
Below is included as it is so very illustrative of Stonehenge itself ….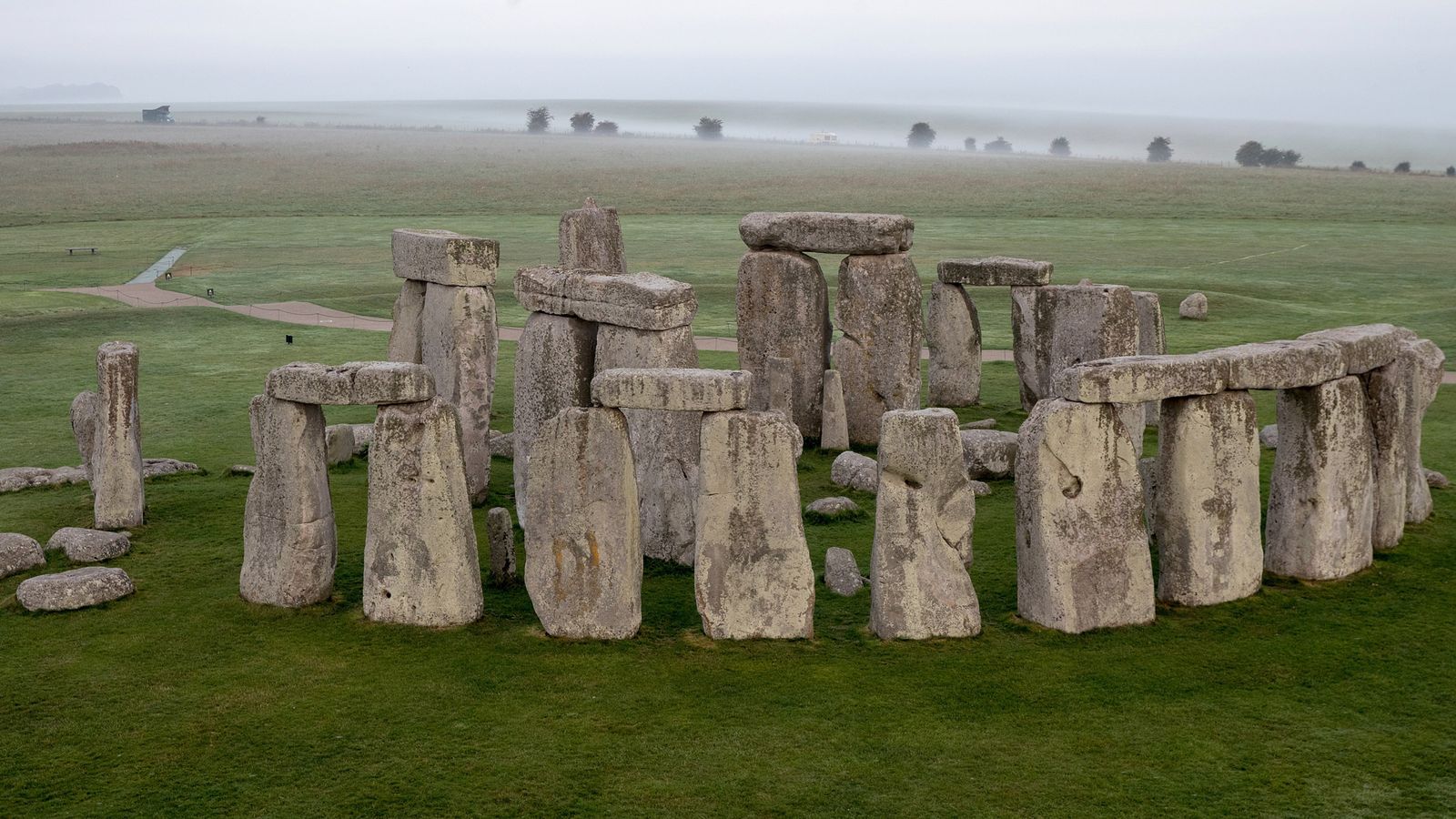 I went thro a Stonehenge phase nearly twenty years ago, alignments, Aubrey Holes etc.  I was a keen reader then and the County Reference Library knew me as an active  borrower of books. There is also 'something' else, a real and true physical feature of Stonehenge that can be seen elsewhere in the UK but I don't want to talk about that as it is controversial ie not obvious (no-one else has observed it, or more accurately bothered to look with an open mind) and it is merely of my own observation and realisation. What I can say and to my mind is that Stonehenge plainly is a vast un-movable calender or clock, meant specifically for this as it copes with the leap year problem, it sets order into the movement of the Sun and the Moon and is located where its geometry is quite beautiful, ie the Suns rise and setting in one day. Ancient man must indeed have been fascinated with it all. Another point in how we apply words, the Bluestones were not 'brought' from Wales, in my opinion they were sent, that's of course if they were not erratics. To send stones from a specific quarry is the act of a big and powerful man, or dynasty now quite name-less. Note Prehistoric folk were really 'into their stone', witness the hard to access specific location for Langdale stone axes.  Another point I've never read of is where are all the 'stone tools' or rubbing surfaces all these axes would have created in their manufacture? I cannot believe this point has not been raised, but then again often the archaeologist type bods are not longterm makers of tools day in and day out and I remember years ago on tv students re-enacted a project to smelt or melt bronze which only resulted in a most cringeworthy spectacle, Bath Bristol or somewhere.